Calendar


The "Weekend in Paradise Bagpipe School" is be held annually in the summer and often mini-camps are held in in the winter. See the home page for dates and information.
\See the School page for more information.



Monthly lessons are available on an ongoing basis in the San Francisco Bay Area, San Diego, and Las Vegas. Contact Ian for information.



Check back or contact Ian for information about upcoming workshops, concerts, and additional educational opportunities.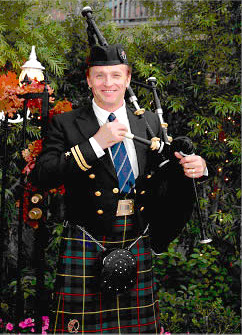 CONTACT INFORMATION:
Telephone: (310) 528-1514
e-mail address: ian@aceltictraveler.com
Ian's studio is located in Redondo Beach, California

[Home] [About Ian] [Ian and his Music] [Weddings] [Funerals] [Individual Instruction] [Pipe Band Consultation] [Ian's Piping School] [Calendar] [Bagpipe Store] [Music Downloads] [Testimonials]
Ian Whitelaw
Master Bagpiper for Weddings, Funerals, Performances, Teaching, Instruction, and all occasions.