Ian's Bagpipe Store

By purchasing your set of bagpipes from Ian Whitelaw you can be assured of a precisely inspected and set-up instrument that is ready to play at the highest levels of performance.
Strathmore Bagpipes: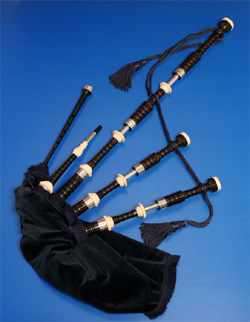 Strathmore pipes and chanters have contributed to numerous top prizes on the world stage. See a sampling of these winnings by visiting the Strathmore Bagpipes website.
All Strathmore bagpipes are available with engraved Sterling Silver fittings in a variety of patterns.

Pipe Chanters in wood or plastic: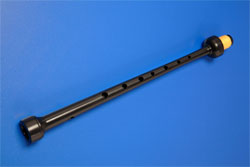 Practice Chanters:

Cane Drone Reeds
Synthetic Drone Reeds
Pipe Chanter Reeds
Sheepskin Bags
Deluxe Carrying Case:

Other products are available by request. Contact Ian for information and pricing.
CONTACT INFORMATION:
Telephone: (310) 528-1514
e-mail address: ian@aceltictraveler.com
Ian's studio is located in Redondo Beach, California

[Home] [About Ian] [Ian and his Music] [Weddings] [Funerals] [Individual Instruction] [Pipe Band Consultation] [Ian's Piping School] [Calendar] [Bagpipe Store] [Music Downloads] [Testimonials]
Ian Whitelaw
Master Bagpiper for Weddings, Funerals, Performances, Teaching, Instruction, and all occasions.